Aneh rasanya jika dalam film Star Wars tidak hadir sejumlah alien bertampang aneh dan menakjubkan. Kejadiran para alien aneh tersebut sepertinya untuk mengingatkan bahwa manusia bukanlah satu-satunya makhluk hidup di alam semesta.
Kini dalam film terbaru franchise ini, Star Wars: The Last Jedi tampil pula beberapa makhluk baru, salah satunya adalah sosok yang terlihat di planet Ahch-to.  Star Wars News Net memberikan informasi mengenai mahkluk ini yang diambil dari gambar konsep film The Last Jedi. Dalam gambar tersebut terlihat satu alien yang agak besar dan sepertinya merupakan makhluk laut.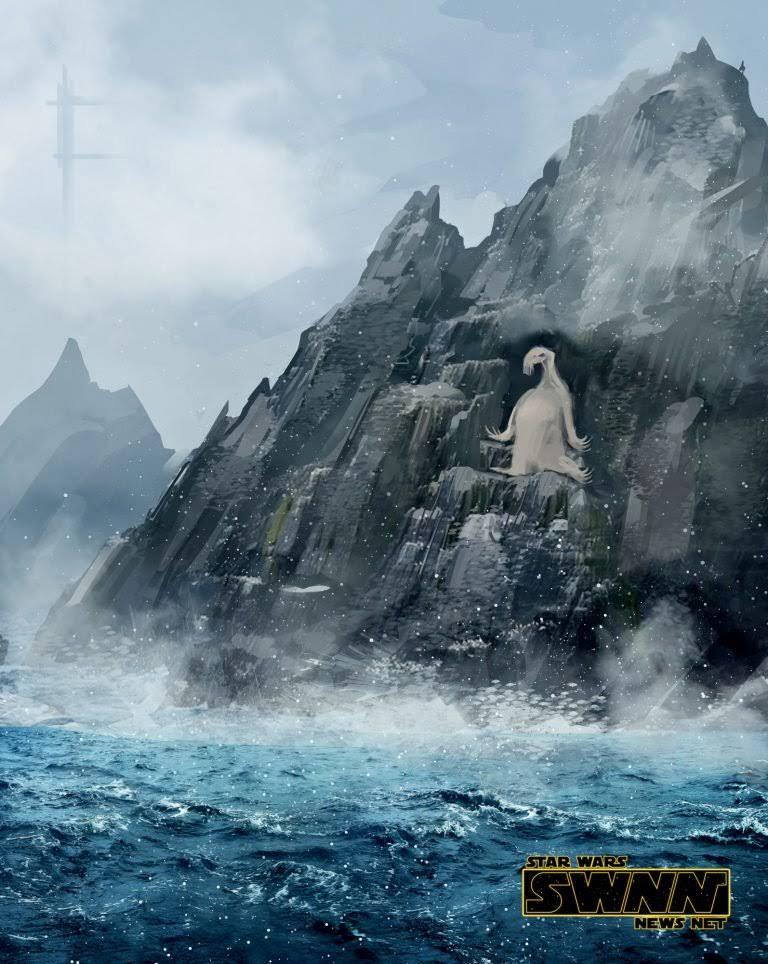 Star Wars: The Last Jedi akan melanjutkan kisah petualangan Rey bersama dengan Finn, Poe, dan Luke Skywalker. Sekuel yang sangat dinantikan ini akan kembali menghadirkan Daisy Ridley, John Boyega, Mark Hamill, Carrie Fisher, Adam Driver, Lupita Nyong'o, Oscar Isaac, Domnhall Gleeson, Anthony Daniels, Gwendoline Christie, dan Andy Serkis dalam jajaran pemainnya. Sejumlah pemeran baru juga akan diperkenalkan dalam The Last Jedi ini, diantaranya aktor pemenang Oscar, Benicio Del Toro, aktris nominasi Oscar, Laura Dern, dan aktris pendatang baru, Kelly Marie Tran. Seperti yang telah disampaikan dalam press release-nya, Star Wars: The Last Jedi akan dirilis pada tanggal 15 Desember 2017 mendatang.